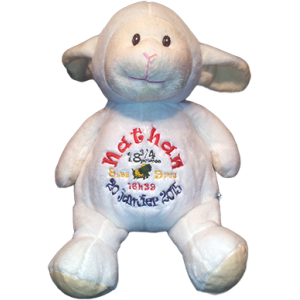 Lamb 16''
Brand:

-

Product Code:

PD71090
Lamb 16''
Embroidered Buddy Plush Lamb Stuffed Animal to Personalize
A beautifull Lamb Stuffed Animal to create a Timeless Memory for a birthday or Christmas.
Unique gifts ideas for a baby shower or baptism, parents will love them as much as baby.
Stuffed Animal Buddies looks so great in baby's room, a wide choice is available to match any decoration.
Customize your Lamb Stuffed Animal with embroidered dates, names, personal message and birth prints.
*Basic embroidery personalization alway's included!
-

Model:  

Lamb
- Size:  16'' / 41 cm High
Our Embroidered Buddies are proudly personalized in our Canadian intallations.
---
Many embroidery options available in the above personalization menu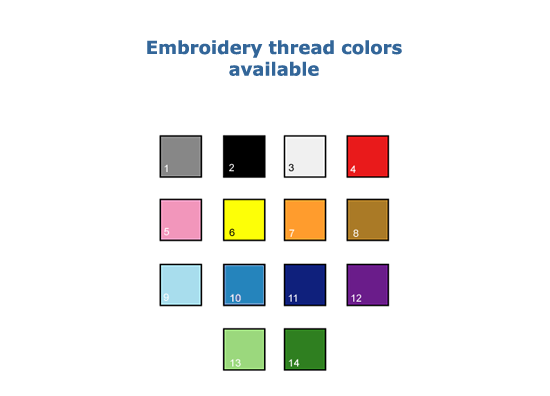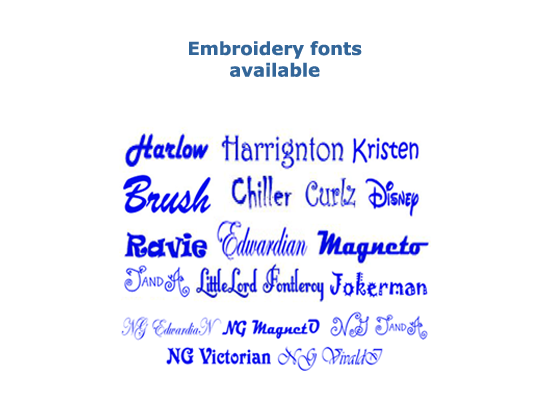 Tags: Lamb , 16'' , stuffed , embroidered , buddy , plush , animal