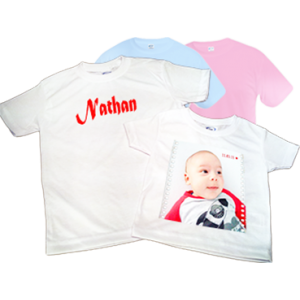 YOUTH PERFORMANCE T-SHIRT
Brand:

-

Product Code:

VA3SJBB
Your browser does not support HTML5 Canvas. Please use either Chrome, Firefox, Safari, Internet Explorer 9 or newer.
Custom Product Builder is not yet supported on mobile phones. Please check it on your computers or tablets.
YOUTH PERFORMANCE T-SHIRT
Make you own Personalized Youth Performance Photo T-Shirt.
Make you own high quality HD Poly Performance T-shirts for sports and training!
A high quality and lightweight Poly Performance short sleeve Photo T-Shirt, perfect for keeping your kids dry and comfortable.
Use your preferred pictures, text, quotes or logo to create yourself your HD personalized Performance T-Shirt, your creativity is the only limit!
Customization done by high quality dye sublimation HD photo printing, a breathable, high definition, UV and wash resistant very durable printing process.
Our High Quality Performance T Shirts are specially made to be high temperature dye-infused with your digital creation giving gorgeous, breathable and durable results where all the high definition vibrant colors details gets trapped inside the specially designed 100% Spun Polyester performance fabric.
- The Performance Short Sleeve offers superior performance qualities.
- This fabric is powered by PURE-tech™ moisture wicking technology.
- Designed with the look and feel of cotton.
- Lightweight and comfortable.
- 100% Spun Polyester
- Youth Sizes
Proudly Customizing our High Quality Performance Gears in our Canadian facilities!
Tags: youth , performance , t-shirt , photo , kids , training , sport