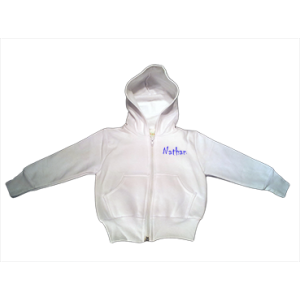 Zip-up SweatShirt Hoody
Brand:

-

Product Code:

P9848
Zip-up SweatShirt Hoody
100% Cotton Zip-up Toddler Embroidered Sweatshirts to Personalize.
Create your own custom Embroidered Sweatshirt for your little one, available in hash grey or white.
Perfect for playing outside in chilly days, personalize it at their own names, they will love it!
- Embroidered Sweatshirt
- 12 to 24 months Sizes 
- 100% cotton
Our Customizable T-Shirts and Hoodies are proudly personalized in our Canadian intallations.
---
Many embroidery options available in the above personalization menu

Tags: hoody , zip-up , sweatshirt , long sleeve , shirts , hoodies , jackets